Vendor:

Regular price

$1,200.00 USD

Regular price

Sale price

$1,200.00 USD

Unit price

per

Vendor:

Regular price

$800.00 USD

Regular price

Sale price

$800.00 USD

Unit price

per
About Artist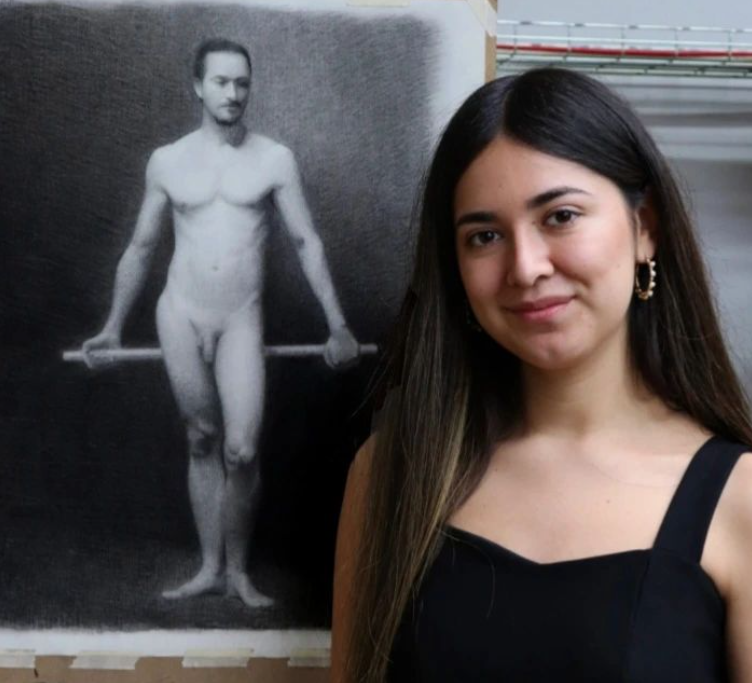 Abour Laura Espinosa

Born in Bogotá, Colombia in 2003, Laura has always had a great fascination with art. She began drawing as a young child and continued to practice and learn as a self-taught artist until she took a drawing course at Academia de Artes Fábula of Bogotá in 2019. After graduating from high school, she attended the Drawing and Painting Fundamentals Course at Taller Trescientosuno in Bogotá in 2021.

Inspired by the art of the Renaissance, her interests lie in realistically representing the beauty and complexity of the human figure, highlighting perfection and delicacy. Using graphite, charcoal, and oil, she aims for detail and precision in her work, while still allowing herself to be guided by her intuition and expression. She intends to capture the essence of the subject and reflect it in each piece.

She is currently studying at the Florence Academy of Art's Drawing & Painting Program in Italy.