Vendor:

Regular price

$1,800.00 USD

Regular price

Sale price

$1,800.00 USD

Unit price

per

Vendor:

Regular price

$3,400.00 USD

Regular price

Sale price

$3,400.00 USD

Unit price

per

Vendor:

Regular price

$3,600.00 USD

Regular price

Sale price

$3,600.00 USD

Unit price

per

Vendor:

Regular price

$1,200.00 USD

Regular price

Sale price

$1,200.00 USD

Unit price

per

Vendor:

Regular price

$1,200.00 USD

Regular price

Sale price

$1,200.00 USD

Unit price

per

Vendor:

Regular price

$3,600.00 USD

Regular price

Sale price

$3,600.00 USD

Unit price

per

Vendor:

Regular price

$2,450.00 USD

Regular price

Sale price

$2,450.00 USD

Unit price

per

Vendor:

Regular price

$350.00 USD

Regular price

Sale price

$350.00 USD

Unit price

per

Vendor:

Regular price

$350.00 USD

Regular price

Sale price

$350.00 USD

Unit price

per

Vendor:

Regular price

$350.00 USD

Regular price

Sale price

$350.00 USD

Unit price

per

Vendor:

Regular price

$350.00 USD

Regular price

Sale price

$350.00 USD

Unit price

per
About Artist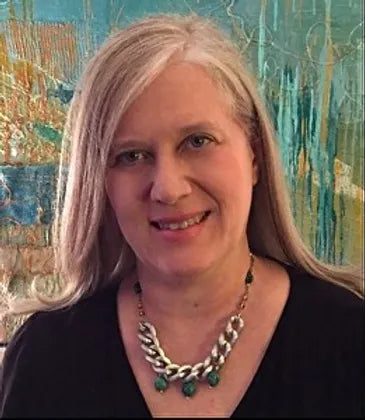 About Murray Parker

Third-generation artist Murray Parker uses a signature color­-layering technique to render densely textured paintings with a luminous sculptural effect. Using hands, tools, or palette knife to pour, drip, throw, add, and subtract paints of multiple media, Parker specializes in abstracted scenes from coastal, mountain, and cityscapes. Her work conveys a loose and gentle freedom, which comes in part from her Montessori schooling in Hilton Head, South Carolina. There she studied weather on the beach, experimented with science in the Nature Preserve, read chapter books atop a ladder in the barn loft, and traveled to Daufuskie Island to study collaboratively with students from the Gullah community in a one-room schoolhouse. Her intuitively­-driven process results in an imaginative interplay of color and textural surface, which strikes viewers and transports them to their own peaceful places within. 

 

Murray Parker has been featured in Charlotte Living Magazine, Scoop and the NC Art Guide. Parker paints with oil, pastel, acrylic, sanguine, mixed media, and more. Her art is influenced by the work of Wolf Kahn, Jackson Pollock, Kevin McPherson, Brian Rutenberg and her many years of study with Andy Braitman. 

​

Artist Statement:  "I grew up loving to watch my grandmother paint from an early age. Memories of painting together on her back porch are still vivid to me. I am amazed by God's creation every day and am thankful to have the opportunity to capture a small glimpse of His creation on canvas. Working with my clients, their children and pets, is a great joy and blessing. I am the mother of two children, who have both been frequent portraiture subjects."