Regular price

$1,600.00 USD

Regular price

Sale price

$1,600.00 USD

Unit price

per

Regular price

$5,500.00 USD

Regular price

Sale price

$5,500.00 USD

Unit price

per

Regular price

$1,700.00 USD

Regular price

Sale price

$1,700.00 USD

Unit price

per

Regular price

$1,800.00 USD

Regular price

Sale price

$1,800.00 USD

Unit price

per

Regular price

$500.00 USD

Regular price

Sale price

$500.00 USD

Unit price

per

Regular price

$700.00 USD

Regular price

Sale price

$700.00 USD

Unit price

per

Regular price

$700.00 USD

Regular price

Sale price

$700.00 USD

Unit price

per

Regular price

$700.00 USD

Regular price

Sale price

$700.00 USD

Unit price

per

Regular price

$700.00 USD

Regular price

Sale price

$700.00 USD

Unit price

per

Regular price

$1,750.00 USD

Regular price

Sale price

$1,750.00 USD

Unit price

per
About Artist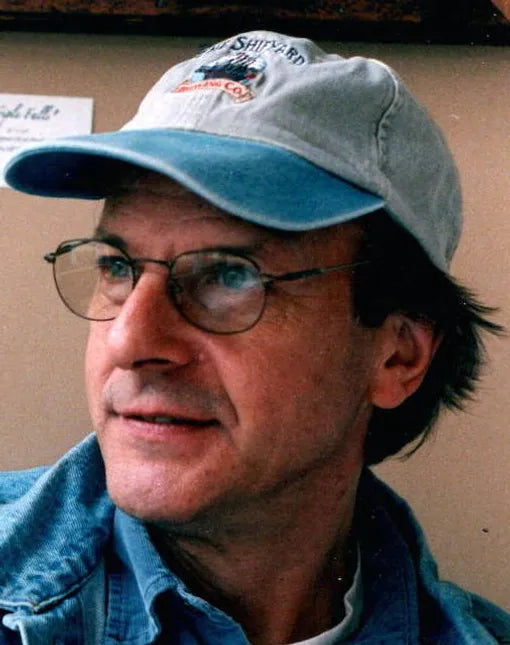 About Peter Krobath

Peter J. Krobath was born in Graz, Austria in 1951 and immigrated five years later with his family to the United States. With no formal art training Krobath, entered Syracuse University School of Art in 1969, graduating with a BFA. Over the past 25 years, Krobath has been employed with two of the country's most prominent marketing and promotion agencies.

​

During this period, although not regularly exhibiting, Krobath was able to establish a wide body of work that attests to America's richness in nature and landscape. His medium alternates between watercolor and oils. His work is held privately in collections throughout the country and parts of Europe.

​

"As a landscape painter, I am a recruit to the long-standing tradition of environmentalism that emerged during the dawn of the industrial revolution, flourishing most notably in this region. While my fascination with light, shadow, hue and atmosphere fuels my passion for painting; I am also conscious of the continued sense of melancholy that most environmentalists experience. I am a landscape artist to remind myself and my viewership of this lament. I am a studio painter working in watercolor and oils. I rely primarily on photographic reference taken during my travels up and down the eastern seaboard. Watercolor affords me the speed of sketching with the added benefit of color exploration. I often employ transparent layering and am comfortable using this technique in either medium. Currently I find landscape painting to be most compelling, but I make occasional 'pilgrimages' to still life and botanicals."