Vendor:

Regular price

$1,200.00 USD

Regular price

Sale price

$1,200.00 USD

Unit price

per

Vendor:

Regular price

$2,000.00 USD

Regular price

Sale price

$2,000.00 USD

Unit price

per
About Artist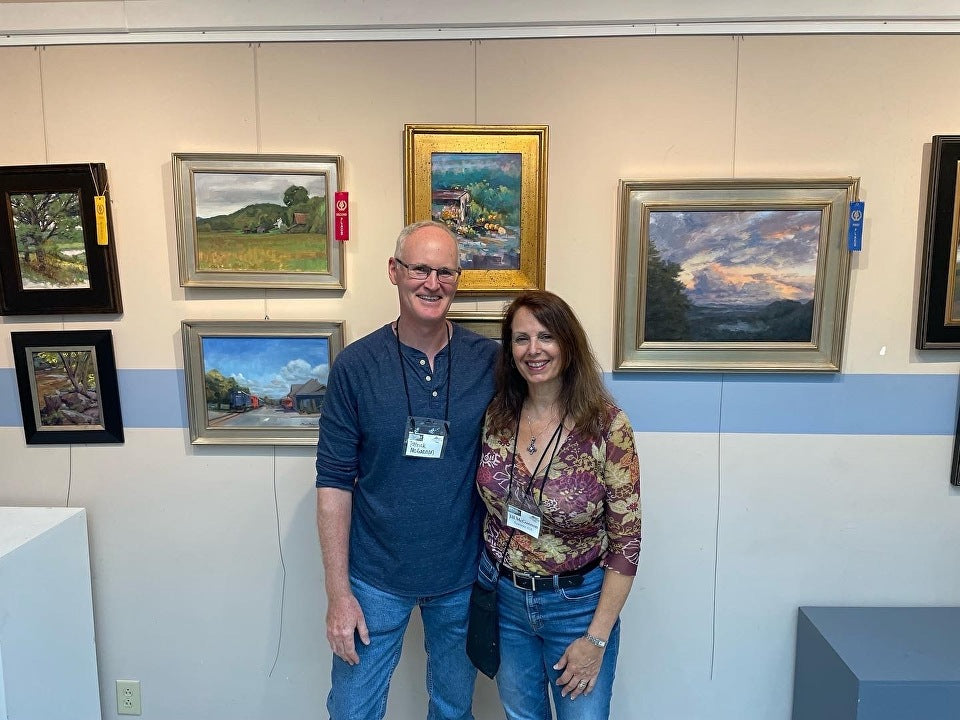 About Patrick McGannon

Patrick has lived and worked in Atlanta since 1997 after relocating from his home town of Chicago. He received a BFA from the School of The Art Institute of Chicago in 1989 and a MFA from Indiana University in 1991 in Drawing and Painting. While at Indiana University Patrick made two trips to Florence, Italy with IU, one trip as a student and one trip as a teacher's assistant. These experiences began for him a love of antiquity and a life long endeavor to study the masters of the past and develop his skills as an artist. After receiving his MFA, Patrick taught drawing and painting at Southwest Missouri State University.

 

In addition to studying fine art at The Art Institute of Chicago, Patrick was a conservation assistant in the Ryerson Library of the museum. This work and experience has developed into a career over the last 25 years as a fine art conservator of paper artifacts. Working intimately with antique artifacts of the past centuries as well as contemporary artists has contributed greatly to his understanding of artists' working processes and materials.

 

Patrick has continued to paint and attends drawing sessions weekly, where he works from a live model.  He has shown at Mason Fine Art (formerly Mason Murer) and Addington Gallery in Chicago, Illinois for the last twenty years.  Patrick has had paintings accepted into several national shows recently, including Oil Painters of America Eastern Regional Exhibition of 2017 and OPA's National Exhibition in 2015.

Recent Awards

2022

Best in Show, Annual Member's Exhibition. Quinlan Arts Center, Gainesville, Georgia. 

2nd Place, Plein Air Event, Blue Ridge Mountain Art Center, Blue Ridge Georgia.

Best in Show, Being Human Exhibition, Atlanta Artist's Center, Atlanta, Georgia.

 

2021

Best Portrait or Figure, NOAPS (National Oil and Acrylic Painters Society) Best Of America, Dana Gallery, Missoula, Montana, September 2021.

1st Place, NOAPS Plein Air event, Principle Gallery, Charleston, South Carolina, May 2021.

 

Recent Acceptance into National and Reginal Exhibitions.

2022

NOAPS, Best of America, Wilcox Gallery, Jackson, Wyoming.

OPA (Oil Painters of America) Eastern Reginal Exhibition, Ross Gallery, Indianapolis, Indiana.